Richard Freeman congratulates recipients of Arts Council England's Cultural Recovery Fund, but acknowledges those who are left wondering 'what now?'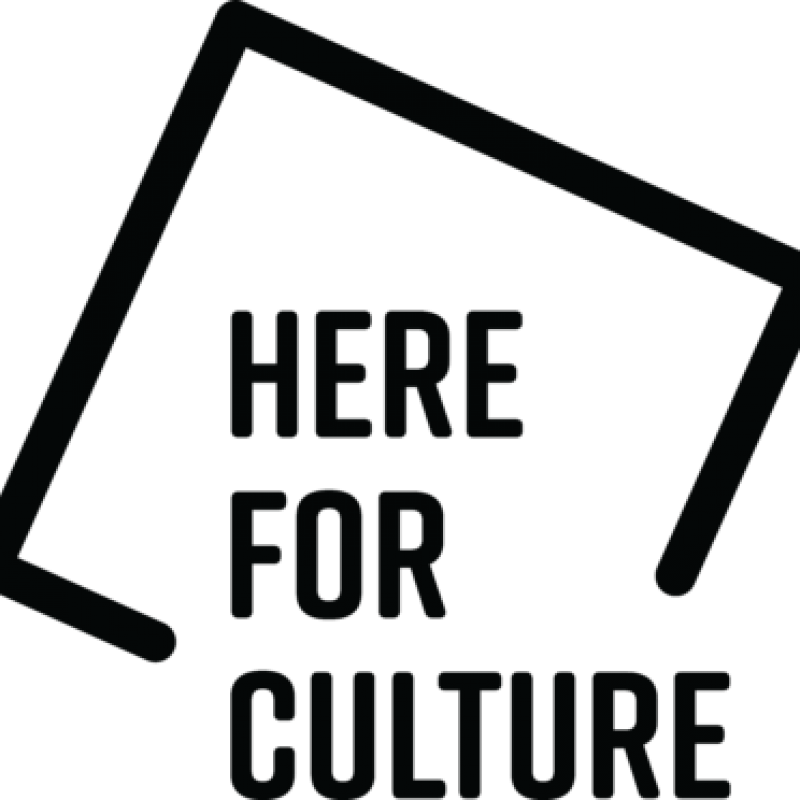 According to ArtsProfessional, 'the Cultural Recovery Fund (CRF) grants are the largest distribution of direct government funding to arts organisations in the UK since the Arts Council of Great Britain became the arm's length distributor for the sector in 1946.'
But this investment has been born out of the worst possible scenario – and to imagine what would happen without it is unthinkable.
Our public conversation about the value of culture to British DNA is an intense and complex one, but one that I think is being won by the common sense truth: to be who we want to be, we need to actively enable arts, culture and creativity everywhere.
£257m was announced yesterday, as the first round of grants under £1m are confirmed for England's grassroots cultural infrastructure as well as the regional venues and companies that power cultural lives. But don't expect a 2021 of big budget spectacles and pioneering new works – this money is simply about protection and adaptation. For £257m, £billions have been saved – in keeping creative talent employed, venues from closing and companies from becoming insolvent – but also in a renewed stimulus for the long-term cultural sector. The creative sector contributes £10bn to the national GDP for a very small investment in relative terms – but I'd buy many beers for the person that can measure the holistic contribution on mental health and wellbeing, skills and education attainment, community confidence, kindness, research, global soft power, innovation, place-making, economic resilience, housing etc etc. We keep trying to put a figure on it – we can't. It is too big.
We have many clients in the creative sector. And let's not sugar the pill, the past six months has been utter hell. It is a serious smash to our very sense of selves when it becomes unsafe to have shared experiences. There is a long road ahead, and we have no idea when – or how – our collected spaces become alive again.
I want to congratulate, and recognise the sheer bloody-mindedness, of the creative pioneers we have been proud to stand behind over the past five years:
De La Warr Pavilion, Bexhill-on-Sea
Photoworks, Brighton
Ropetackle Centre, Shoreham-by-Sea
Little Angel Theatre, London
The Charleston Trust, Firle
The Dance Network Association, Colchester
The Old Market, Hove
Trinity Arts Centre, Tunbridge Wells
Worthing Theatres & Museum, Worthing
among many others.
The extraordinary people that push these organisations forward with limited resources, can now continue to do so until the tides turn – and turn they will.
Special props go the Music Venue Trust, and in particular our associate Lucy Stone, whose work with them, steely-eyed co-ordination and fundraising expertise led to £42m worth of relieved venues.
The stark reality, however, is that there are also organisations we support and champion who did not get included – some who were not even allowed to apply. And despite the narrative, these are not all unviable, unsustainable, or not 'culturally significant'. We're going through a dark patch here, and it is bringing down some brilliant organisations. Every single candidate should have been given two hours of help – honing, constructing, structuring their pitch – because the ability to complete the Grantium (Arts Council's notoriously frustrating funding software) application is the real test here. It is akin to a swimming competition between a dolphin and a rhino to determine which one makes the best sausages.
The cultural economy was build on fault-lines already. Some – many – creative organisations lack key internal skills that might lead to more diverse income and lower stress. But these bunfights leave a distinctively uncreative taste in the mouth.
In Brighton the wider creative and cultural community is looking at a bottom-up recovery plan. Challenging assumptions about who makes decisions, and fostering a more networked approach. Whatever is happening where you are, don't expect things to be the same as they were before March. These financial lifelines will come with a cost on new work, and with expectations of smart long-term decision-making (I am concerned about how publicly grateful the recipients are required to be – it's not healthy for a whole industry with relatively little power to feel it is permanently in the debt of ministers). The next phase can be brilliant if people work together on making it so, but it will be harder than it has ever been.
But, here's to a 2021 and beyond, where art lives, and where some radical new behaviours ensure that the cultural engine we have saved is enabled to drive everything else.
Good luck to everyone on this rollercoaster.
If you're interested, check out my After Corona podcast interviews on the arts in a new world:
SUBSCRIBE here to be the first to hear exclusive interviews with Lyn Gardner, Fatboy Slim, Amy Lamé and many more
---
always possible is proud to enable hundreds of cultural organisations with their planning, visibility and growth. From Dad La Soul in Worthing to Action For Children's Arts across the UK; Swallowsfeet in Brighton to Essex Book Festival and Glyndebourne, always possible helps creative leaders to work out what's next.
Listen to my 2018 interview with the brilliant Frank Cottrell Boyce, writer of the London 2012 Olympic Opening Ceremony, on the value and engagement with culture in the UK.
We want to hear about your optimism for UK's creative future. What can we build?
Call us on 0208 242 1630 to explore possibilities.
---
Written by Richard Freeman, always possible CEO